Team augmentation services – when you need
more hands

on deck.
L&D peak times differ in nature; some are driven by the need to produce a high volume of learning resources, some are time-sensitive, and others are based on addressing a niche skills gap you need to be filled.
We will be available for a defined period, set number of days/hours, or simply be on-call to take care of your priority requirements based on an ad-hoc or fixed-term arrangement.
After working with many different large organisations over so many years, we clearly understand learning design, development, management and administration processes in both the public and private sectors.
Let's get the job done,

together.
Augmenting seamlessly within your team, we embed ourselves into your L&D or project team. We complement your team's skills with specialist expertise, and we don't operate with an 'our team' and 'your team' mentality – we are united in getting the job done and producing fit-for-purpose learning solutions.
We are often provided with your network access (we'll even maintain compliance with your mandatory onboarding requirements), and using your organisation's email account, your stakeholders won't distinguish any difference between how our teams work together. Our support allows you to flexibly scale up your capabilities with additional expert learning consultants, designers, learning administrators and developers who are hand-picked based on their proven skills and expertise. We are a friendly, professional team, and we are primarily focused on setting you up for long-term success – we're not driven by short-term or self-serving goals.
L&D expert support you can
rely on

.
We are here to help with whatever you need support with and will make sure you get the right Liberate team member/s by your side.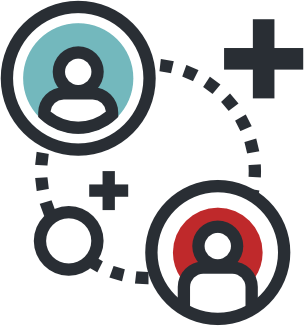 Say hello.
Our team are just a click away. Tell us what you are looking for and we'll determine how we can best help you.
"*" indicates required fields